What's The Magic Of Custom Jewelry - Discover Custom Necklace Trend
 Have you ever thought of engraving your name or the one you cherished most's name on a necklace? Custom Name Necklaces hit the trend these days, why name necklaces are so special? Maybe because name, in some aspects, is a symbol of each unique individual. Custom necklaces are on the rise. They make perfect gifts, can add a personal touch to any outfit, and you have a myriad of options to create the necklace specially belong to you. Custom necklaces are also the perfect way to express yourself, adding emotions, personal characteristics, and beliefs.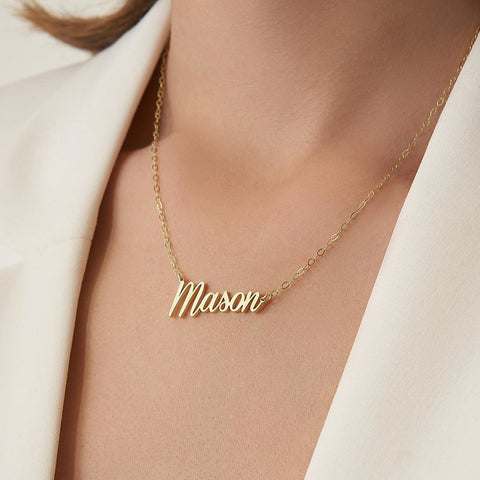 SAY MY NAME, I'LL SAY YOURS
 In the movie Call Me by Your Name (2017), a line of dialogue always lingers in my mind, Oliver said to Elio "Call me by your name, and I'll call you by mine". Seriously it hits my heart when I watched this, it means more than a straightforward "I Love You". Jechic provides multiple types of name necklaces, the original idea about this collection is similar to "call me by your name", some unspeakable feelings may be show by a simple name, in the specialize color and font, or even your script name.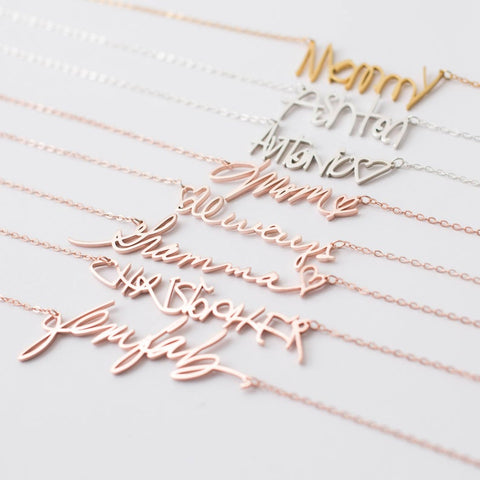 LOCK DOWN THIS MOMENT
 Remember the time when grandma read bedtime stories for you before your bed? When was the last time we sat down and had a good chat with our family? This year is a tough time, some of us even experienced the pain of being separated from our loved ones, the darkest nights often come along with wet pillow watered by tears.
 But honey, don't you forget, our loved one gonna never leave us, they're always there, maybe they become the tree in font of the door, standing there and accompanying with us. Or maybe the first ray of sunshine in the morning is the way they kiss our cheek and say good morning, honey. Remember, passing away is not the final farewell, forgetting is.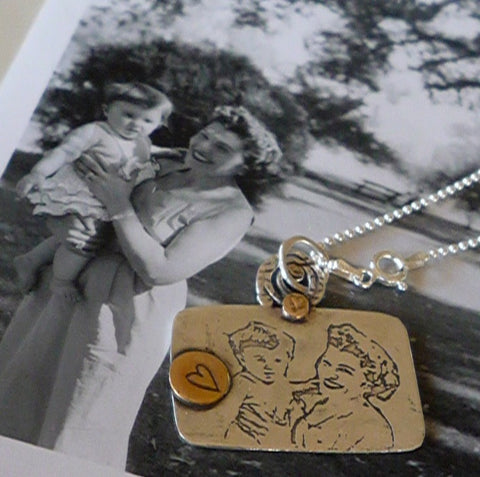 TAKE MY NAME TO YOUR HEART
 Simply, an initial letter or a simple number can mean a lot to some people. Everyone has his or her lucky number or right letter, meanwhile, less is more, sometimes an easy look is more powerful than words. Jechic also support minimalist design, the free play button is in your hands.
YOU CAN TOO
 Thanks for reading here, now close your eyes, who's the first one comes to your mind? Follow your heart and express your feeling by our custom jewelry pieces, sooner or later, she or he must understand what it means. 
 Best Wishes.💗💗
---