Valentine's Day Gifts Idea - Life Is Normal, Love Does Meaningful
Valentine's Day is celebrated all over the world on February 14th. This day gives all those people who wish to share their feelings a special opportunity by saying the phrases 'I Love You',' I'm Yours' or 'You're Mine 'etc.
For everybody, love has a different meaning, and at times the terms become short, and we take the aid of a girlfriend's romantic gifts to make the moment even more stunning than we expected. Love is great in imagination, but pretty rough when the time comes when our partner wants us to say something to let her know how much we love her! And preparing Gifts is a great way to let her know how deep the love you have for her. Don't go for the usual presents and strive to make her feel special by doing something new. 
If you have not yet communicated your emotions to your beloved, speak out loud now! So, cover her eyes and give your beloved a romantic love confession with a very sweet gift to woo her. To create fond memories and have a perfect Valentine's Day, we have picked out some special gifts that you and your love can never forget. Take a look:
1. PERSONALIZED DOUBLE LAYER CUTE HEART NAMEPLATE
Look at this! How lovey these two name are combined! This double layer nameplate bonded by the cute heart remains me of the moving story of Jack and Rose, holding hands tightly until death separate them apart. And of course the famous vow: "You jump, I jump." For lover, I believe true love is above the material world.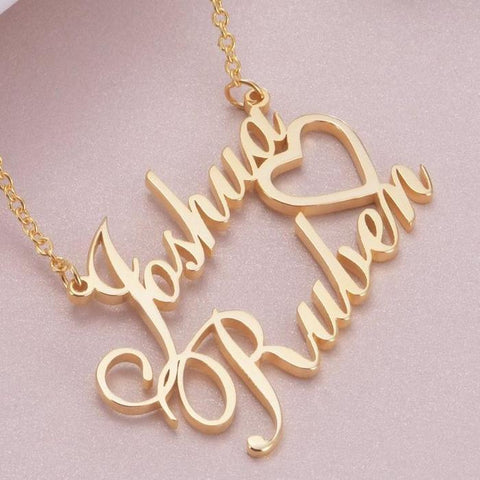 2. VALENTINE'S DAY GIFT IDEA DOUBLE HEART CHAIN PLATE NAME NECKLACE GOLD
Girls always like to ask, how long will you love me?
What's the longest time? Forever, that is, infinity love to you.
Infinity gives others a feeling of endless passion and staying gold. It's easy to come out the idea of an infinity necklace connecting two names, but how about a heart-shape infinity item? Have you ever seen one? This double heart chain in infinity with lovers' names brings romantic color to the people in love, and definitely hits heart when your sweetheart opens it. You can't miss it!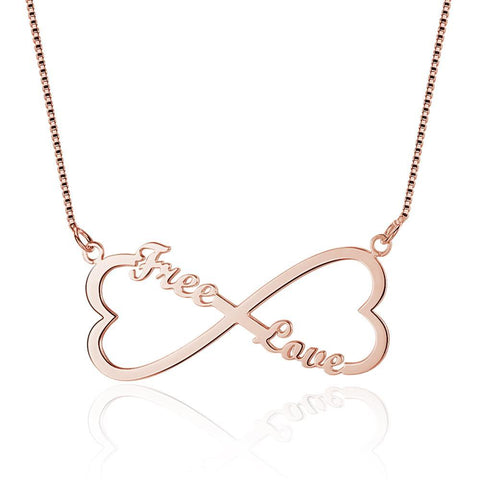 3. Personalized Heart Pendants With Birthstone Custom Engrave Name Necklace In 925 Sterling Silver Best Gift Ever
Look how shinning the gems are, the charm of this necklace lays at the smooth line of the lovely heart and the clever combination of the whole silver heart with the special heart-shape gem. Wearing this on, your sweetheart catch others eyes from miles away easily. Treat her as your cherished princess, show her that she deserves every fancy item as long as she wants.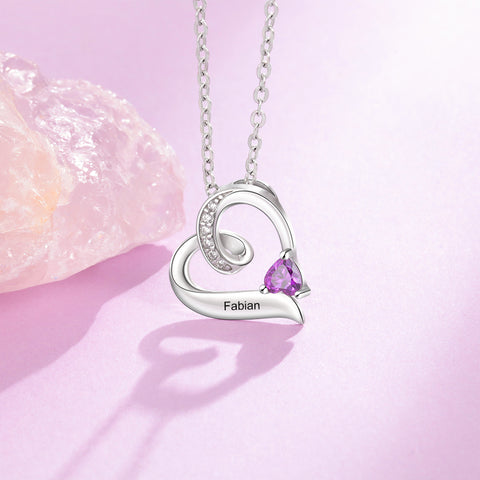 4. Customized Photo Heart Locket Necklaces With Personalized Engraving Name Freeze Your Love At This Moment
If no words can not express your deep emotion to her, what if a special picture that means a lot to you two? The photo necklace with a cutey heart locket is a lovely gift in special design, seeing from the front, you can read the words engraving on the "heart", besides, each time when you open the locket, the memory behind the picture rushes to your head, and the name or date engraving inside must give your lover an unspeakable touch.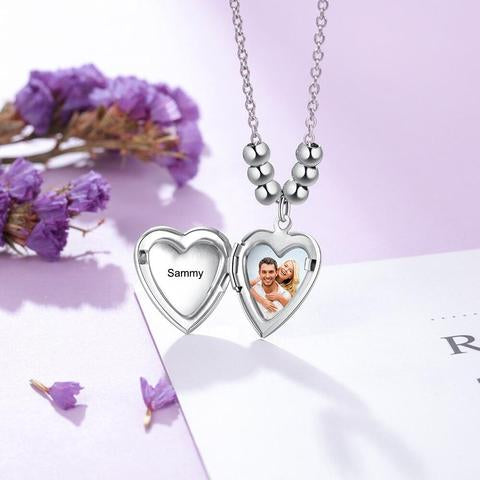 5. Personalized Photo Bracelet Heart Charm Cross With Birthstone Bracelets Great Memory Designer Jewelry
The heart charm photo bracelet with birthstone-embedding sideways cross is a perfect gift for Christian, the sideways cross, which has already been seen by numerous celebrities, is a sacred, stylish element. This piece of bracelet perfectly combines a sideways cross, an exquisite birthstone, meaningful words, cherish photo and the symbol of love - a cute heart together, with this, the full love between you two can't be more obvious.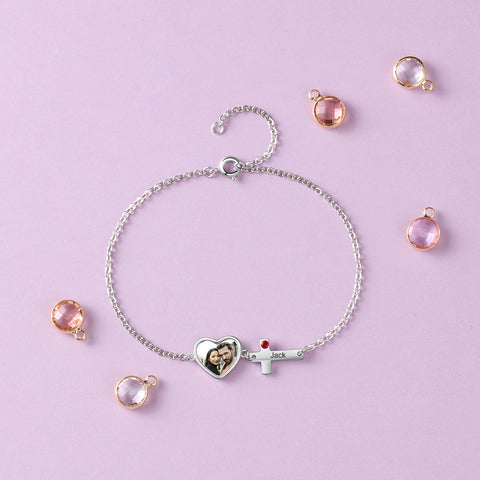 6. You Bring Light To My Heart - 3D Printed Heart Shaped Love Lamp Personalized with Text & Photo Nightlight Touch Light
Mentioning about love, a poet may say, "My life gets sparkle since the day I met you".
 Is there a more unique way to bring above verse into a real item than this beautiful Personalized 3D Printed Heart Shaped Lamp?

Well, now you can give your loved one their very own Love Lamp with a personal loving message. You can even include a photo, and it will be recreated in a 3D printed heart with your message and photo-etched forever on the surface. Do not just say love, show it.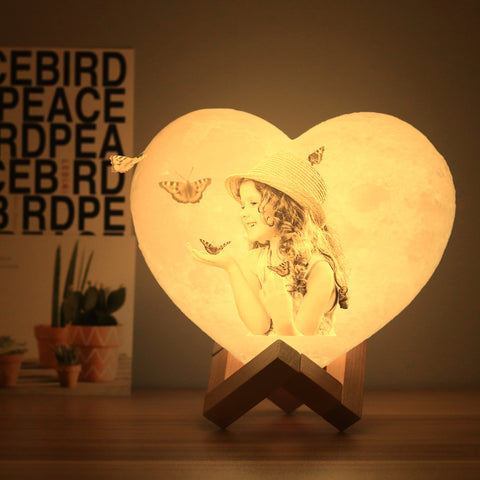 7.  You Belong With Me - Personalized Key & Heart Necklace Sets With Customize Birthstone Couples Name Engraved Pendant 
How to express the feeling of love at fist sight? It's just like, you and I are match made in heaven, some unspeakable familiar feeling attach you two to each other. Maybe that's the magic of love, this key, in other ways, means you've completed my life. God, who can refuse this romantic love? Those couples in passionate love can't miss the Key & Heart Necklace Sets!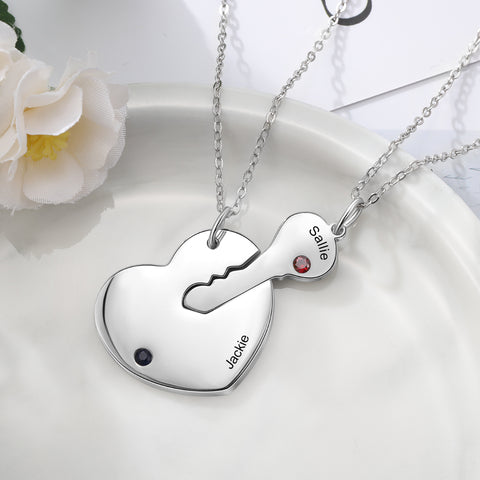 ---