Tree of Life Symbol Necklace: The Branches of Life Thrive
Today, the Tree of Life symbol meaning is one that connects us to the universe.
The symbol has multiple parts: the branches represent our need for expression (art, etc.), the leaves represent the uniqueness of all beings in the universe, and the trunk is the symbol of strength that keeps us grounded.
The Tree of Life looks like a large tree enclosed in a circle. Its branches stretch outward and individual leaves are accentuated. The trunk of the tree is also placed directly on the bottom of the circle.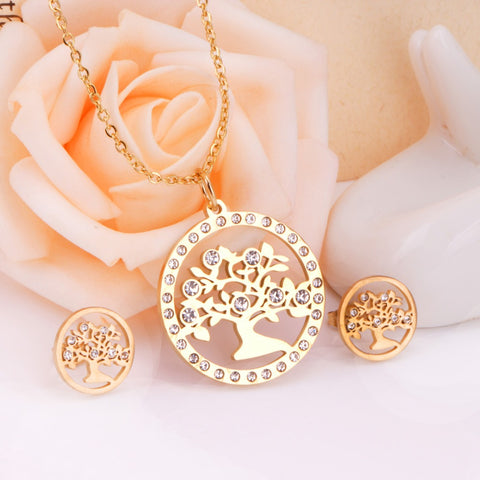 The Tree of Life symbol is perfect for jewelry
The Tree of Life symbol has an incredible history and symbolizes life, strength, and family. This makes it the perfect jewelry piece to wear daily or to give as a gift. You can find a variety of different Tree of Life jewelry items for all wearers, styles and preferences.
The family names are placed directly on the trunk of the tree, meaning that the endless life of the family. And the branches represent how a family grows and evolves.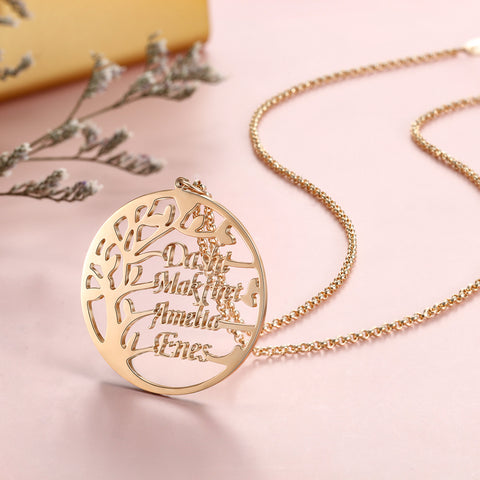 Personalized Tree of Life Bracelets with Engraving Name Custom Family Tree Bracelets 
The tree of life symbol can be perfectly integrated, the family tree grows vigorously, while the family names are engraved in the circle. Elegant and simple, this
Tree of Life Bracelet
 is a perfect choice for
layering wear
.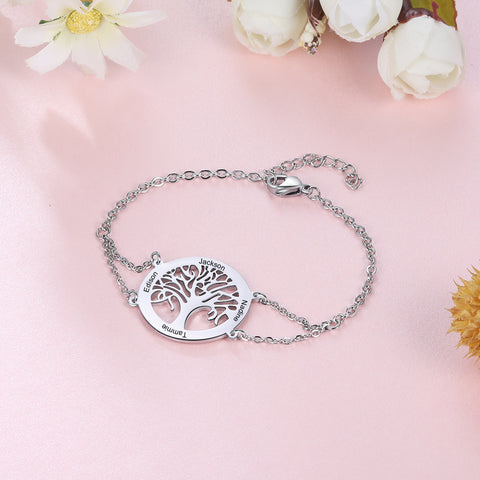 Tree Of Life Personalized Gift Engrave Name Necklace Family Jewelry Holy Pendant Gift
The Tree Of Life Family Name Necklace Holy Pendant Necklace and above tree of life bracelet is in the same series, both show endless life and hope. It also represents fertility because trees always grow tenaciously.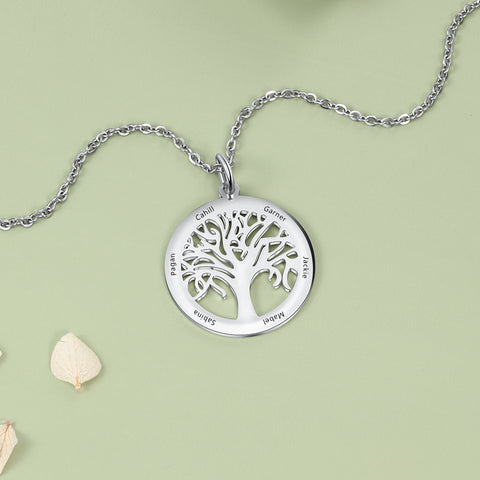 This necklace is another appliance of life tree, the difference lays between the braided patterns extending in the circle, seems a protective cover holding the tree.  It's a meaningful yet special fine necklace, Youtuber Ombretta also recommend this necklace in one of her videos.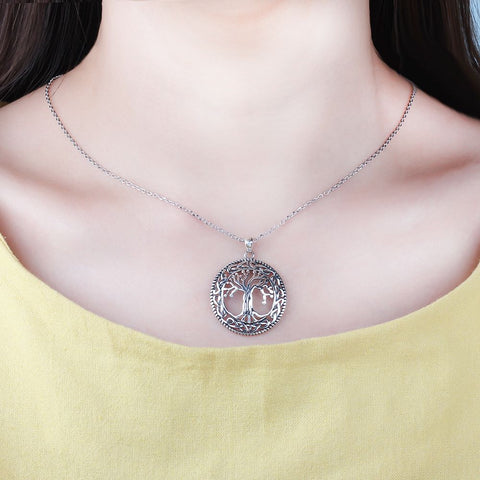 Classic Tree of Life 925 Sterling Silver Rings for Women Fashion Women Rings Accessories
In addition to necklaces and bracelets, Jechic also apples the tree life element to rings. The tree of life ring is made in 925 sterling silver, simple but smooth lines make it a nice finger ring design.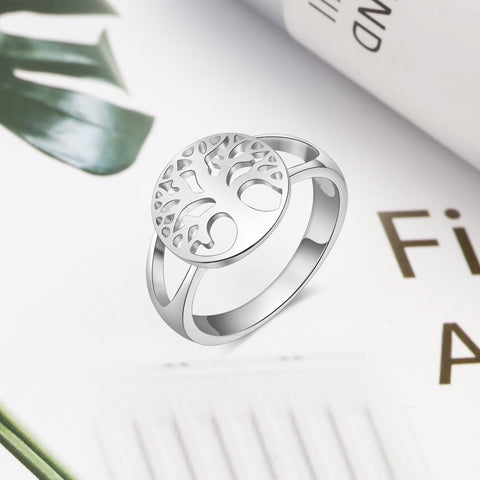 ---