Surprising Gifts Ideas - Jechic Top 10 Female Jewelry Pieces
Give her a gift of our best selections of birthstone jewelry here at Necklace with Recommend tag. With powerful gemstone symbols in colors to catch eyes, these pieces are very meaningful gifts to celebrate the month of their birth and loved ones. She will shine with the natural beauty of her living gem from a mile away.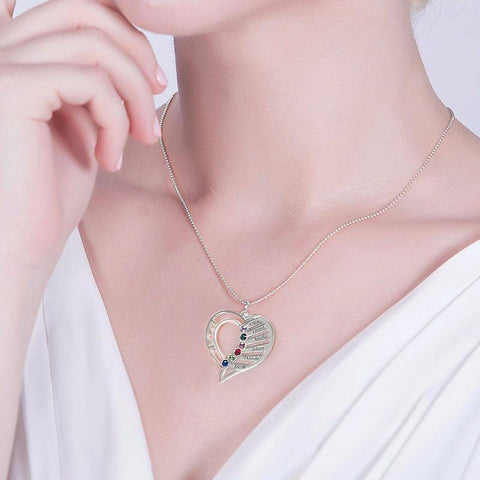 1. HEART PENDANT CUBLIC ZIRCONE JEWELRY CUSTOM BIRTHSTONE ENGRAVED NAME CHARM GIFT
With glittering charms for this necklace you can customize the birthstone and the name of your loved one. The intertwined streamlined heart charm sterling silver necklace with exquisite cubic zircone is definitely an elegant stylish jewelry choice, suitable for mom's birthday, anniversary, Valentine's Day gift and several other important memories, with her birthstone and her name on it, this jewelry becomes one and only for her, she must can feel your truly love.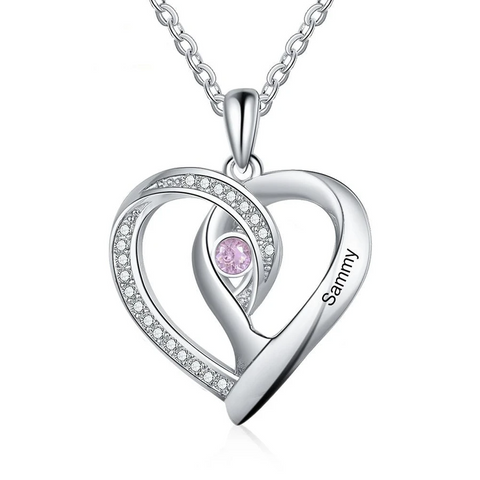 2.  

ENGRAVED BIRTHSTONE RING FOR COUPLES MADE OF SILVER

Carry joy in your heart with this piece. With two beautiful interconnected hearts available to customize the name and birthstone, this is the perfect gift for a partner to give to their wife or the mother. This ring will remind mom that it is always in your head and forever in your heart.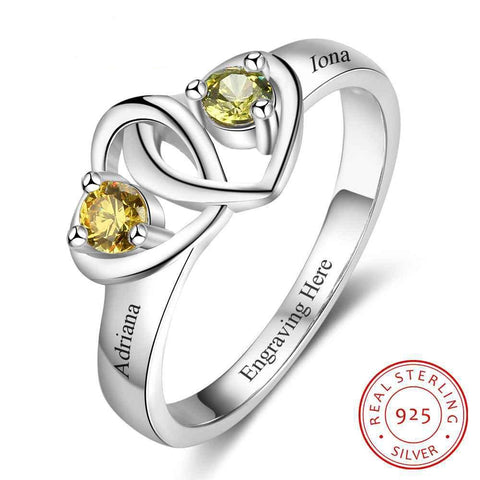 3.  
HEART TREE OF LIFE NECKLACE WITH BIRTHSTONE IN STERLING SILVER
Strong roots make beautiful leaves. This family chain offers the unique opportunity to keep all the names and birthstones of your family members on one piece. Every family has a story to tell and welcome to share yours in this fabulous piece.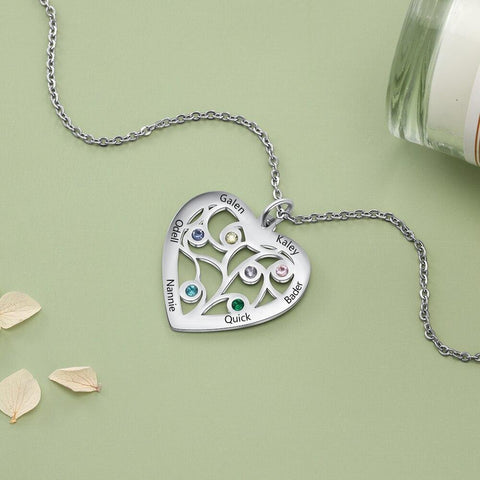 4.  

STERLING SILVER ARABIC STYLE NAME CHAIN WITH BIRTHSTONE ENGRAVING

This necklace is a classic jewelry that mom can use in her everyday wardrobe. This timeless piece is a classic design with a birthstone that gives a base tone of sheer sophistication. This timeless piece is given a modern design.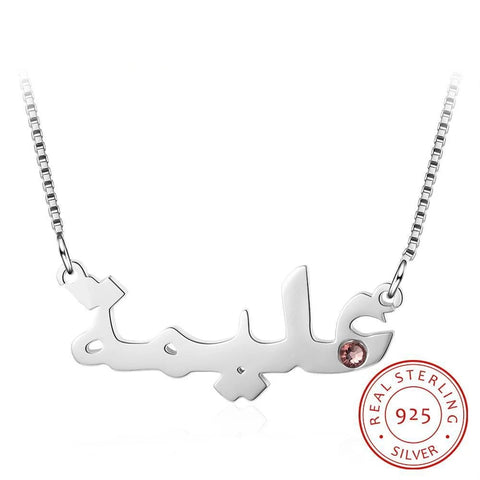 5.  INFINITY NAME NECKLACE WITH BIRTHSTONES
This symbol of eternity allows mothers to have names and birthstones on one symbol. Give this necklace to show meaningful love. Meanwhile, the infinity symbol can stand for endless love as well.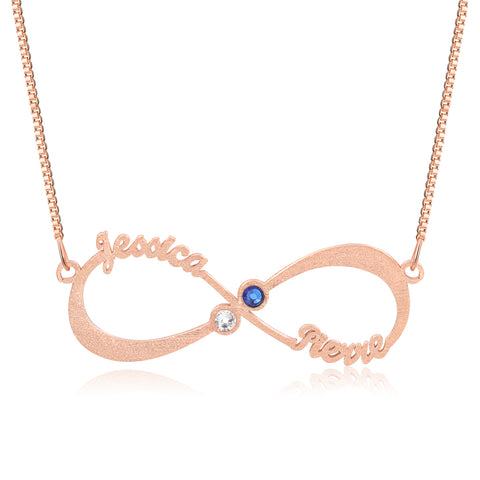 6. 
FASHION 925 STERLING SILVER NECKLACE PENDANTS WITH ROUND ZIRCONIA BIRTHSTONE
This trendy necklace is the best gift no matter what month she was born as each birthstone sits absolutely beautifully matched in the pendant. The glory luster levels this pendant up, the minimalist but magnificent design well highlights the beauty of who wearing this, which easily makes you stand out in the crowd.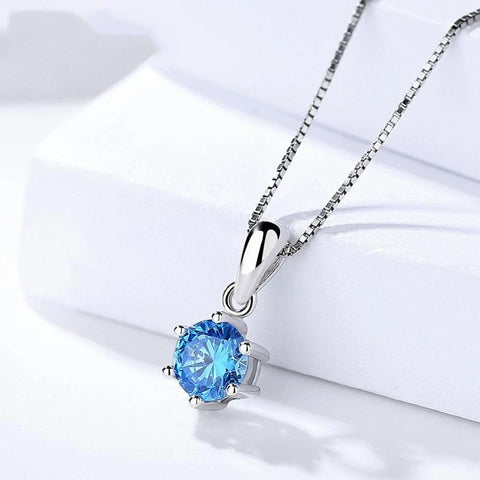 7.  
CUSTOM NAME DROP EARRINGS IN HEART SHAPE WITH 2 BIRTHSTONES
This pieces of drop earrings are personalized and fashion, suitable for young ladies and mom or wife as well. The gold vermeil makes ones look more light and elegant, the dropping style earrings have the function of retouching face, too. It's definitely a safe choice for girls. Show your love for mother with this piece that is a gift from heart.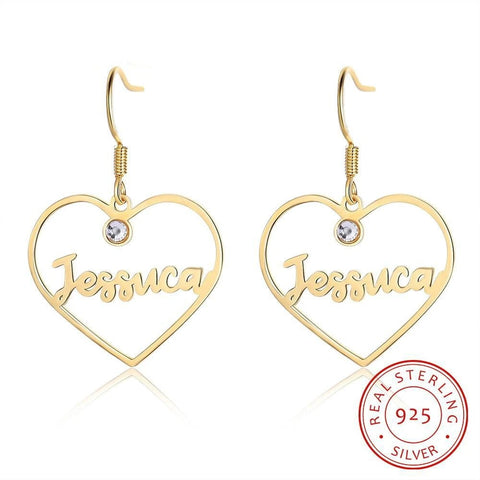 8.  CROWN LOVE RINGS 925 STERLING SILVER PARTY RINGS WITH HEART SHAPE GEM
This beautiful ring with exquisite crown and cubic zirconia, is a symbol of love from the heart and allows you to take your heart wherever you go.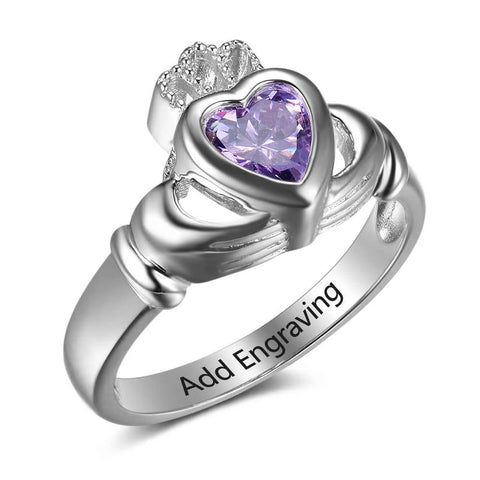 9. 
PERSONALIZED BIRTHSTONE DROP NECKLACE FOR MOTHERS
This necklace shares your love for mom and captures it wherever she goes. This link of chain is full of tags and birthstones, with colorful stones, 12 different months of choice, custom text including names or your favorite words are all supported, just create your own high level jewelry!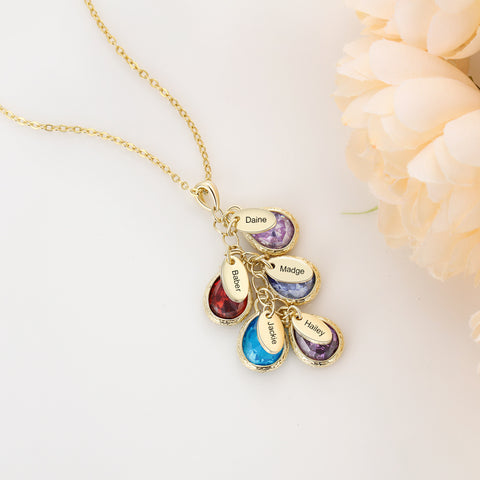 10.  BIRTHSTONE EARRING 6MM SQUARE CUBIC ZIRCONIA STERLING SILVER EARRINGS FOR WOMEN FASHION JEWELRY STUD EARRING
This is a kind of earring for which women crying for and men saying no words, because they're too shinning! No women can take eyes from this! Not confident enough? Wear them, then you're the most powerful queen ever!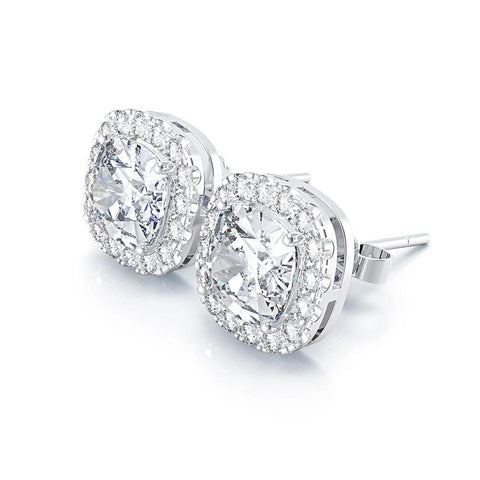 ---