Spring Limited - Perfect Date Jewelry Wear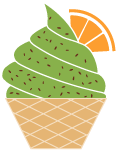 The song of birds awakens spring, and awakens the long-asleep longing for nature as well. Spring is coming, there's something to be said for spring with its new life, warmer weather, and flowers and trees coming into leaf. 
Sweet breath of flowers made life poetic. Through primrose tufts in that green bower, the periwinkle trailed its wreaths; and it's my faith that every flower enjoys the air it breathes. 
The warm sun thaws the benumbed earth, and makes it tender; gives a sacred birth to the dead swallow; wakes in hollow tree, the drowsy cuckoo, and the humble-bee. 
In this beautiful season, it can't be better to date with you beloved, dancing under the sun rays, listening to your favorite songs with barefoot on the grass, wearing on our Spring Edition delicate jewelry for every charming and lively girls.
Spring Edition Rose Gold Butterfly Personalized Name Necklace with Birthstone Necklace Chic Chain 
Under the sun, the birthstone-embedded butterfly on the name necklace seems to come alive, waving her charming wings, shining in the sun. Every woman has a dream of being the princess living in the castle, this necklace may be a part of the dream.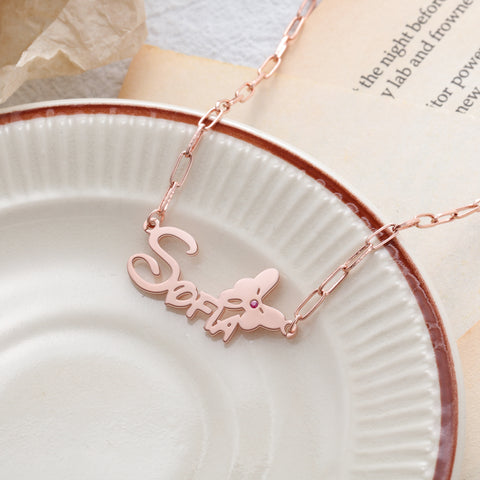 925 Sterling Silver Butterfly Personalized 2 Names Heart Pendant Clever Design
A butterfly flying to the heart, a heart holding the names of yours, how romantic it is! The silver name necklace is the new arrival of Jechic, it's well designed in smooth lines, and it's great for couples or the one you care most.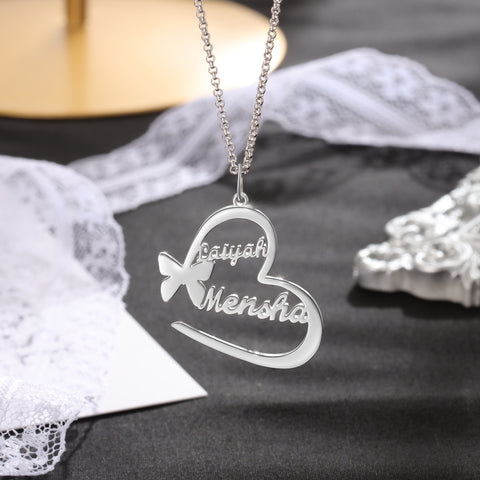 Flower Pattern Cubic Zirconia Tassel Drop Earrings Fashion Jewelry Gift For Her
Gorgeous glittering white cubic zirconias increase fashion taste and show high level. The design of the floral shape tassel drop earrings is eye-catching, and it's well matched with other round-shape pendants, it's also suitable for daily wear or important occasions.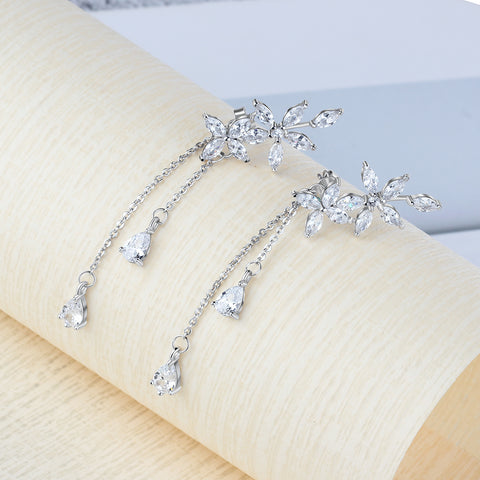 Triple Golden Flower with Zirconia In A Line Necklace Spring Favor Jewelry 
The triple golden flower necklace is one of our
fine jewelry
, it's trendy and playful, and the gold color is bright, which makes the skin lighter. The vertical arrangement also has a visual effect of long neck.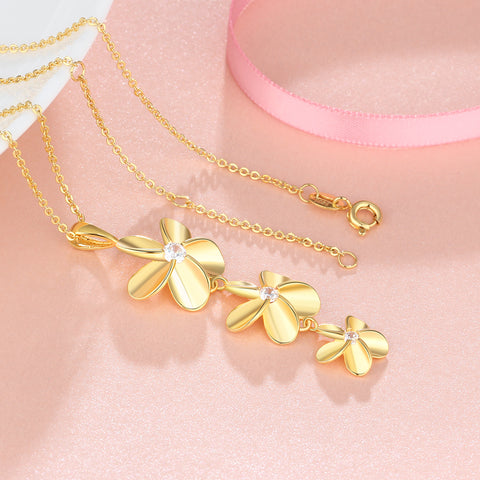 New Women Genuine 925 Sterling Silver Earrings with White Ceramic Butterfly Shape Drop Earrings 
The New Women Genuine 925 Sterling Silver Earrings with White Ceramic Butterfly Shape Drop Earrings are also outstanding representation of our
fine earrings
, the white ceramic material is rarely used in jewelry manufacture, while it's shaped into a lively butterfly. Energetic young girls can't miss our early spring limited earrings!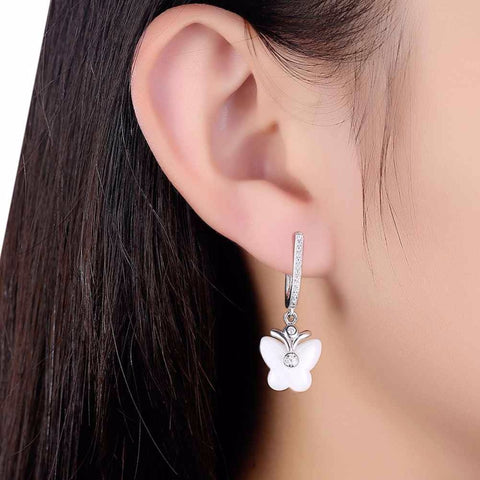 Delicate Butterfly Ring Embedding 2 Heart Birthstones with Personalized Name Engraving 
The last not least, the delicate butterfly ring is embedded 2 heart-shape birthstones, and it's capable of name engraving as well. Design the birthstones of the one you love most, and write down your names, the moment is deserve to memorize when she put on your exclusive ring.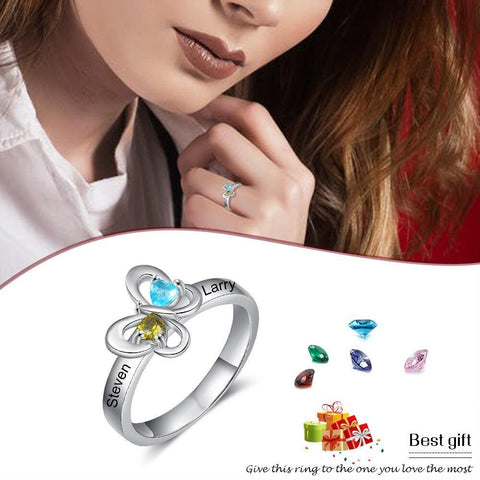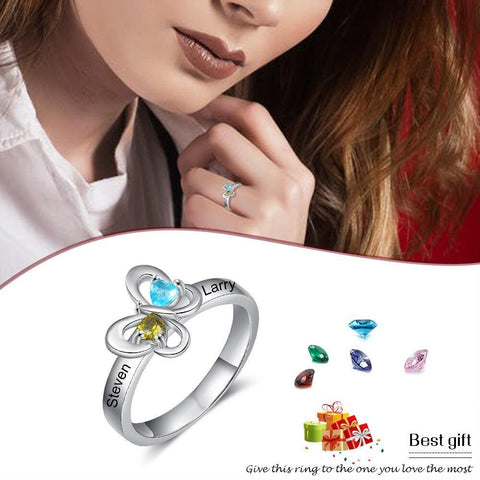 ---