Personalized Christmas Gifts For Him
Just before Christmas, discover our High Recommend with unique, personalized gifts for him and make this year an unforgettable celebration.
CUSTOM PHOTO NECKLACE
A unique sterling silver photo locket chain necklace definitely adds great looks and versatility. The Custom Photo Heart Locket Necklaces With Name Engraving is a wonderful gift choice. With a special designed chain and pretty heart-shaped locket, the necklace contains a lot of memories, more than words. Many couple and family prefer to pick this one as their exclusive memorial.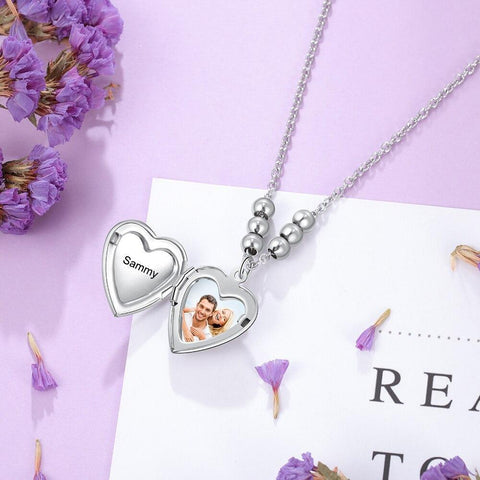 LEATHER STRAPS
The braided leather bracelets are very versatile and fit perfectly under each sleeve. To increase fun of the look, the leather bracelet with silver name engraving beads is a perfect item, which is cool design compatible with special meaning. The Personalized Black Leather Bracelet With 5 Engraving Beads Bracelet showcases the distinctive contrast of sterling silver and braided black leather, besides, it's a durable piece that feels smooth on the wrist, he'll love how comfortable the leather feels on his wrist.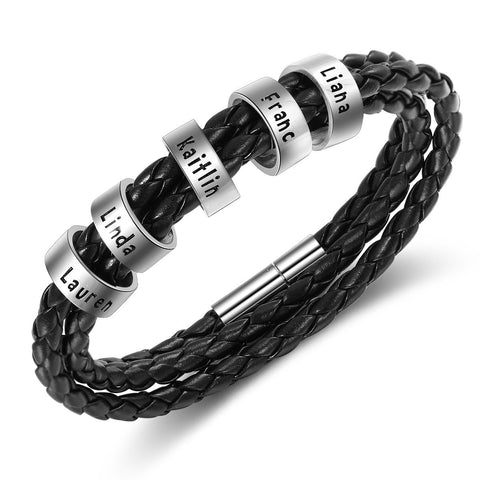 BAR CHAIN
A matte silver engraved 3D bar necklace for men is always a unique idea as it offers plenty of space for personal messages that will be cherished for years. This is the perfect way to celebrate friendship, family and moments. A trendy piece with a vertical bar tag that can be personalized on all sides creates a piece of meaning in all dimensions. As a dynamic piece, this piece can look just as good on display or tucked into a t-shirt.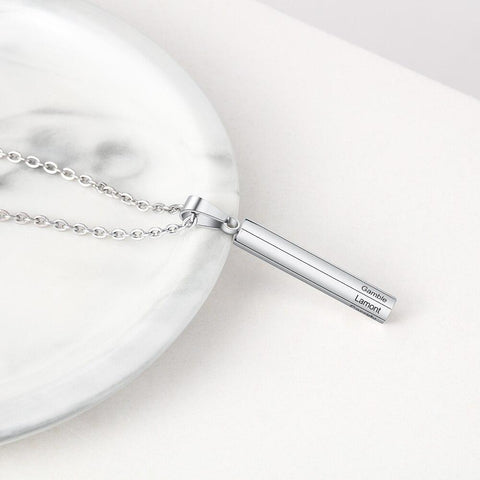 ID BRACELET
An attractive stainless steel link chain ID bracelet adds great looks and versatility. The stainless steel link bracelet with engraving for men is a wonderful gift choice. With a comfortable chain and pretty H-shaped links, the bracelet contains a name tag, in which a single inscription can be engraved with a capital letter font. No matter how you customize this piece, he'll love it in his everyday wardrobe.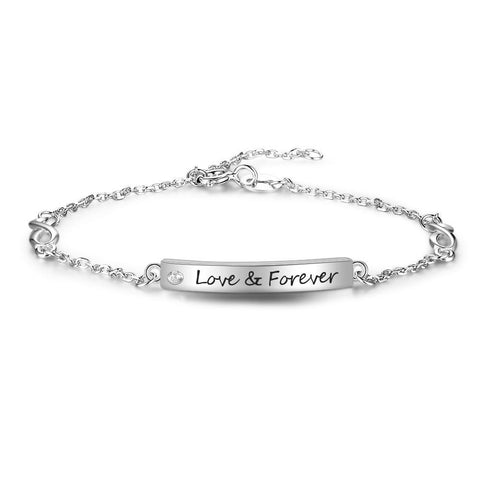 ---