Jewels In The Suitcase: How To Travel With Them
Spring is coming and it's tome to prepare for the spring outing. The destination has been chosen, the planning is done, but when it comes to packing, you want to take your jewelry and you don't know how to pack them, don't lose heart. At Jechic, we give you a series of very simple tips to travel with your jewels so that your most precious pieces arrive safely at their destination.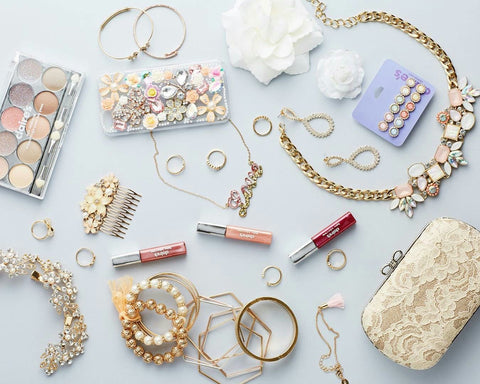 How to travel with your jewelry safely
The luggage in general and your belongings must travel in the safest way possible. Beyond the type of suitcase or bag you choose according to the needs and duration of the trip, you have to think about how to place your personal belongings and how to divide them according to the packages you are transporting. This is what will determine the place where you should wear the jewelry . But don't worry, taking the appropriate measures, your jewelry can accompany you on all your adventures.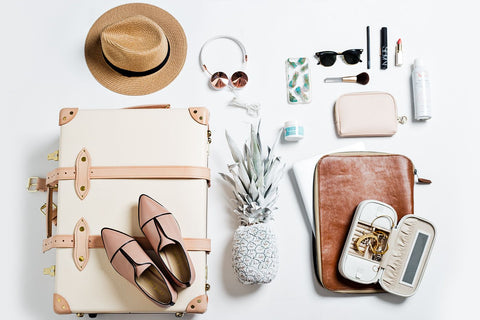 In this way, we recommend that your most precious pieces of jewelry always travel as close to you as possible. Carrying them in your handbag or cabin suitcase will guarantee you have your jewelry as closely guarded as possible.
Tips to prevent your jewelry pieces from being damaged when traveling
Whether you travel with silver jewelry, gold jewelry or precious stones, you need to take a series of measures when packaging them to avoid friction or damage. The friction of some jewels with others or the blows between crystals can give you unpleasant surprises when you arrive at your destination and open your jewelry box.
The ideal transport for your jewelry would be inside its original box. So you would have the full assurance that they arrive in perfect condition. But logically, many times, we must travel with small suitcases, which means saving space. If so, a cloth or plastic bag may be the best option to store them and keep them all together in your luggage.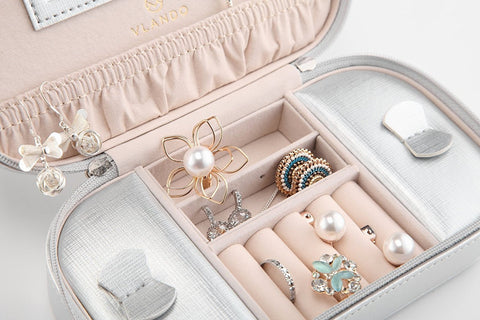 Beyond making sure that the jewels are not scattered in the suitcase, you should take some measures to avoid friction their between. Scratches between metals, blows between crystals and precious stones or colored stains on jewelry are some of the mishaps that can occur when transporting jewelry. Therefore, we recommend that you classify your jewelry according to the material with which it is made and according to its fragility. Later, group them together and store them in small cloth or velvet bags.
Another little trick that can help you make sure your jewelry travels safely and you don't lose any on the way is the use of a safety pin that allows you to group your earrings, bracelets, rings and necklaces.
If you are one of those who prepare luggage at the last minute or do not have appropriate bags, wrapping them in a small towel or a cotton t-shirt can become the best option for your jewelry to remain safe and sound.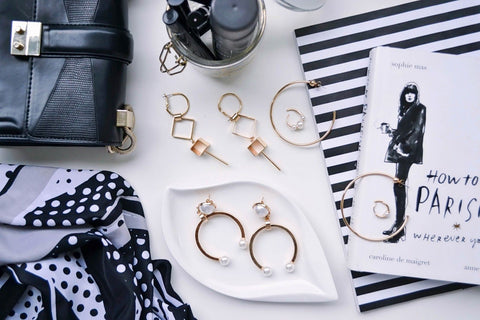 ---