Fingerprint Jewelry: A Trendy Memorial Gift
Everyone has a unique set of fingerprints. They are part of our identity as human beings. The fact that no two fingerprints are the same makes them even more special.👀
Fingerprints can be incorporated into jewelry to add some sentimental value. In recent years, fingerprint jewelry pieces have become more popular than ever before; mainly because they provide a unique way to celebrate, remember, or commemorate a significant relationship.
What is fingerprint jewelry and why is it so special?
Fingerprints are some of the most unique characteristics of a person—even identical twins have different fingerprints. Plus, while everything else about a person changes as they grow older, fingerprints do not. That's the uniqueness of fingerprints jewelry.
When it comes to fingerprint jewelry, some people purchase them to mark a special and significant event such as a marriage, anniversary, or birthday. Others give the jewelry with some meaning to remember their loved ones. Other people simply want to present them as special gifts to someone else. Whatever the intention may be, fingerprint keepsake jewelry will always be known for being unique wearable pieces of art.
The best gift ideas for fingerprint jewelry
Fingerprint Necklaces
There are several types of fingerprint jewelry. The most popular fingerprint jewelry pieces are fingerprint necklaces, which usually feature a small pendant adorning the fingerprint of a loved one. Meanwhile, you could upload a handwriting picture while the manufacturer will be able to make it exactly as it is.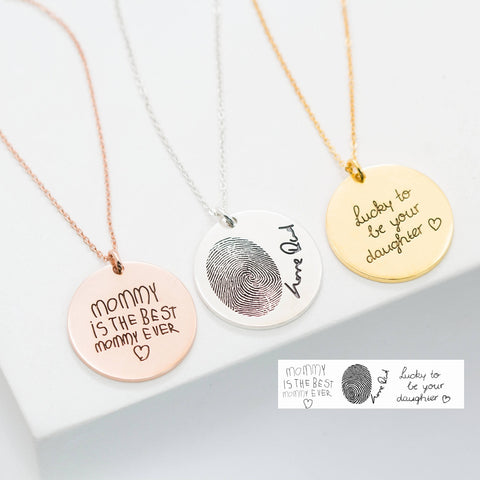 Fingerprint Rings
A couple can have both their fingerprints engraved on their wedding rings. The fingerprint rings can also incorporate some additions such as the couple's initials and the date of marriage.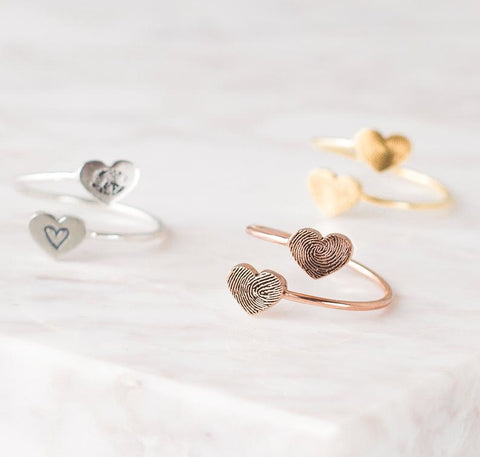 Fingerprint Bracelets
You could commemorate a deceased loved one by wearing a fingerprint bracelet. Custom bracelets are even more special since they include the engraving of the loved one's fingerprint.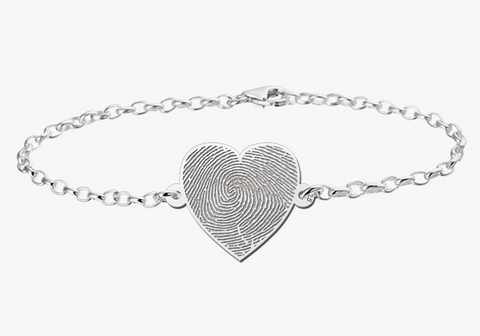 Best
 

Recording

 

Of Treasure Pets

For some family, pets are just parts of the big family, cutey pets grow with our own kids, a specially made pets-portrait pendant necklace, to commemorate the growth of our pets, would make an excellent gift for the whole family. The prints can be collected to commemorate your pets's span of life as they grow to adulthood and then passed to them in old age.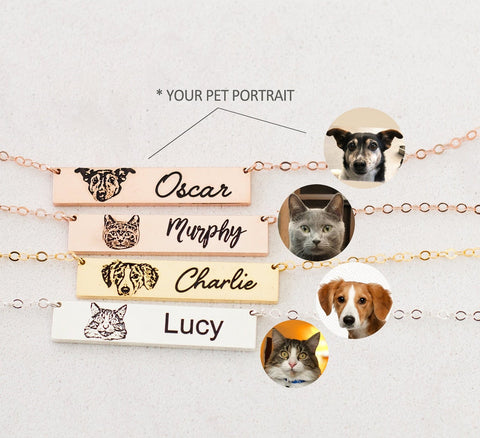 Fingerprint Pendants for Couples
Fingerprint pendants are also an excellent gift idea. You could have your pet's name and print engraved on your jewelry. A couple could also customize their couple fingerprint jewelry with two pendants, having both fingerprints engraved.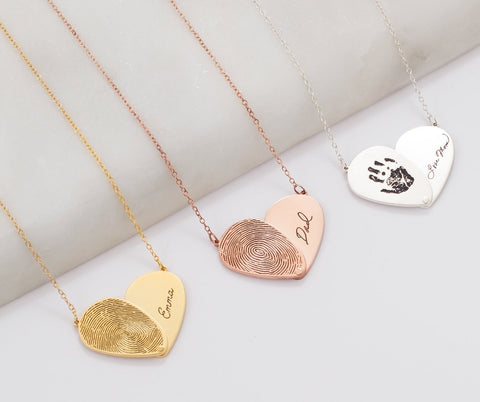 Useful
 

Tips

 

And

 

Resources

It is important to know that the quality of your fingerprint engraved jewelry is based on the quality of the fingerprint that you'll submit to the jeweler. Here are a few tips to keep in mind as you take your fingerprint:
Always have a clean and dry finger when taking the fingerprint. Fingerprints have unique patterns of swirls, arches, and whorls. These patterns will be affected if your fingers are damp, dirty, or both.
Once your finger is clean and dry, apply the ink. The ink pad or ink strip should be on a hard and flat surface when doing this. You should tap your finger you intend to print several times on the ink pad to ensure that your fingerprint is evenly covered with the right amount of ink.
You should then place the piece of cardstock on a flat surface to make the fingerprint. Tap your inked finger onto the surface of the cardstock, making sure to apply firm pressure.⚠️ However, you should not apply too much pressure since this may cause the fingerprint to smudge and smear. Repeat this process several times until you are happy with at least one of the fingerprints.
Once you have made the prints, examine them closely. The quality of your print is extremely important when it comes to the creation of custom fingerprint jewelry. Issues with clarity with the fingerprint you send will reduce the details on your fingerprint jewelry. Most jewelers won't accept your fingerprint if the lines and details are not clearly depicted.
It is important for you to find a trusted jeweler to help create your fingerprint jewelry. Fingerprints are part of personal and private data. 
---