Custom Dainty Name Chain Necklace Collection Recommend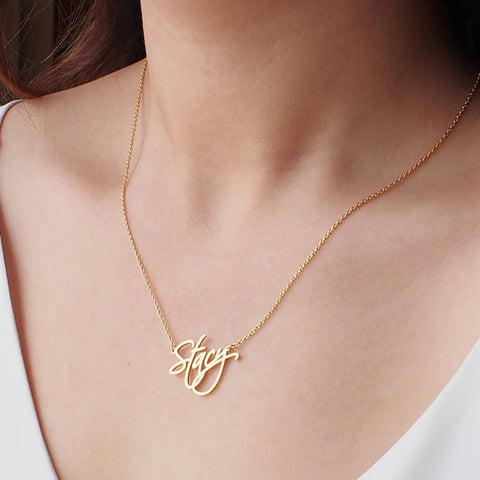 You will love this trend as much as we do! Custom name Necklace presents new additions to our 'dainty name necklace' collection, with dainty little things and details. These designs are available in a variety of colors and can be customized to perfection. Discover more about each style - perfect in itself and dreamy for everyone who likes to combine.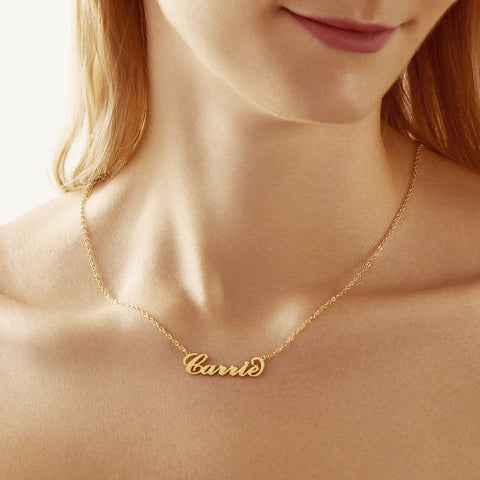 LITTLE CARRIE NAME NECKLACE
The Little Carrie name necklace eloquently introduces one of our cult designs. The new version of a timeless trend is created with an elegant font full of special characters that enable creative self-expression. This delicate necklace for women of all kinds is perfectly balanced with chains made of sterling silver, with gold plating, rose gold plating and gold vermeil. The personalization of this style, as well as other styles, includes the choice of chain length so that the position of the pendant is adjusted at the right height for your particular figure and taste.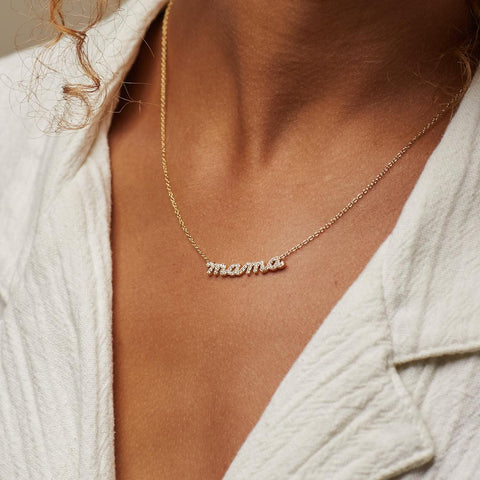 DIAMOND NAME NECKLACE
An active lifestyle demands more than a status quo. This dainty looking necklace offers more than a great look. We make each pendant from a stronger, more durable material that gives all the more strength to withstand the demands of active life. The stunning script font showcases your name or special word with perfection and is available in sterling silver as well as gold plating, rose gold plating and gold vermeil. This minimalist design hits exactly the right notes: necklace is perfectly dainty and versatile enough to adorn your neck for any occasion.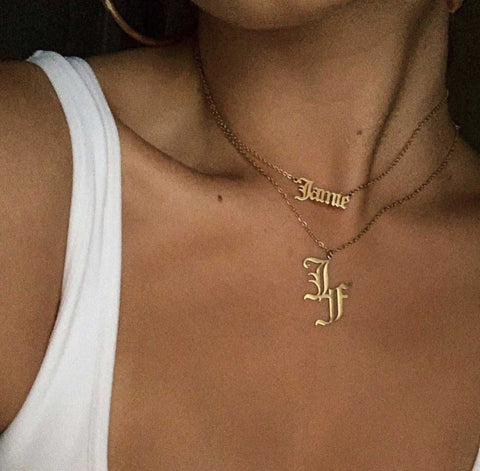 OLD ENGLISH STYLE INITIAL LETTER NECKLACE
We love larger sized pieces, but this time we're deviating from tradition to create a fresh new style with space for up to 5 inscriptions. Instead of engraving the names, we present each initial letter in an enchanting cursive font that creates an unique texture and a touch of elegance. In sterling silver or gold vermeil, this could be your hit. This beautiful necklace celebrates family, friendship, love and the most important moments in life in a flawless accentuation of your neckline.
---