Custom Bracelets - Elegance between gestures
Name bracelets are the perfect addition to your customized jewelry collection
If you're looking for a truly unique personalized jewelry option, you should consider name bracelets. Name bracelets are exactly how they sound—you get a classic bracelet adorned with your name. To increase artistry, you can feature charms on your bracelet with your name printed on them.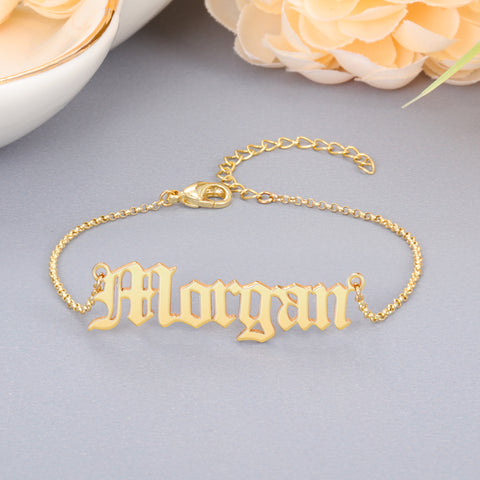 Because of the name bracelet popularity, there are options for everyone.  
Custom Name Bracelets
The classic name bracelet consists of a name pendant attached to a chain.
Most classic name bracelets use the Carrie style font. Jechic provides 9 classic fonts for name design and gives the best option for everyone, especially if you're buying name jewelry as a gift for a loved one.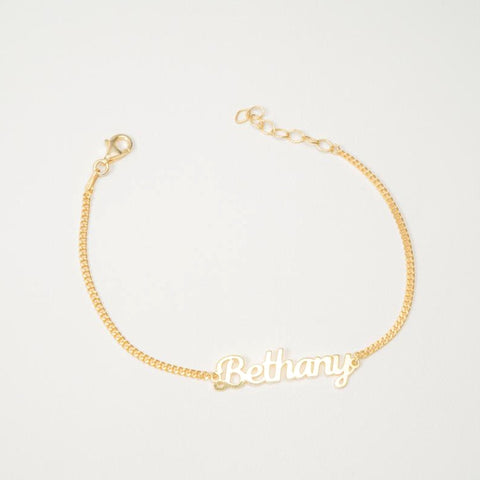 You can also adjust the bracelet to wear it as an anklet instead of on your wrist.
Name Bar Bracelets
Name bar bracelets are similar to the classic name bracelet, except they feature the name carved into a bar. Name bar bracelets are also perfect for other names and messages, such as personalized messages and even coordinates.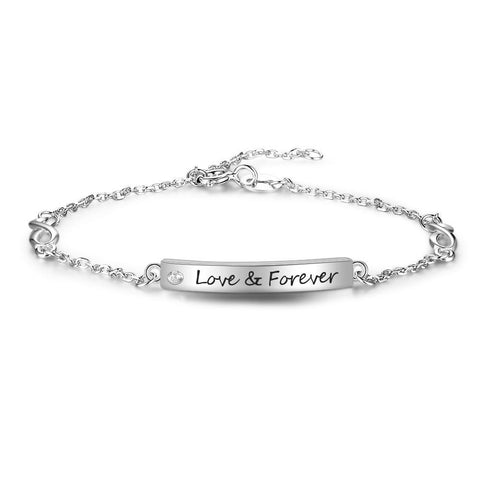 Custom Engraved Name Bangle
Bangles are different than traditional bracelets because they are solid pieces of metal that wrap around your wrist, rather than a bracelet which features a flexible chain or other material.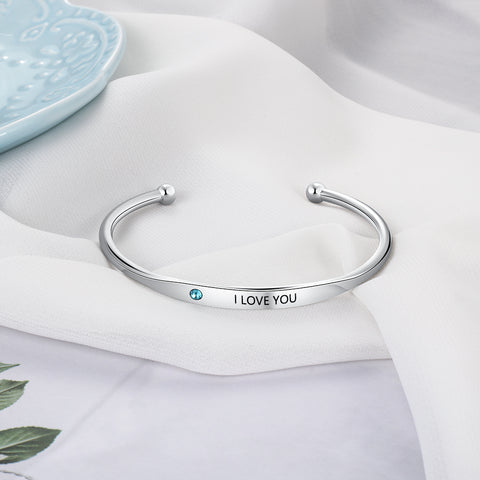 Custom Infinity Name Bracelets
The infinity symbol is a wonderful memento to give to a loved one. Make your gift more special by adding your names. Most jewelers let you engrave one or even multiple names on the bracelet.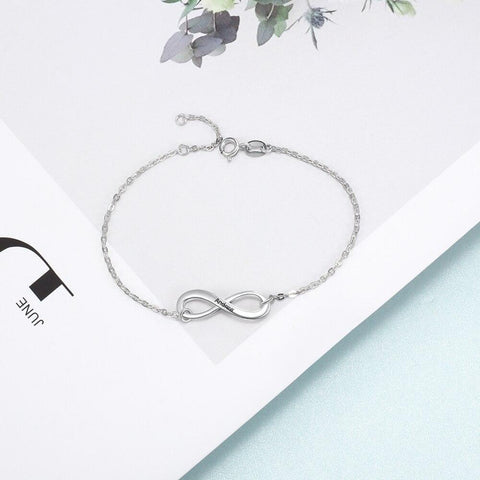 Charm Bracelets With Names
Charm bracelets dangle off of the band of the bracelet, giving off a cool look and effect. You can make this bracelet more special by engraving names on the charms. Many jewelers will also engrave personalized messages on charms, especially if you're ordering large charms.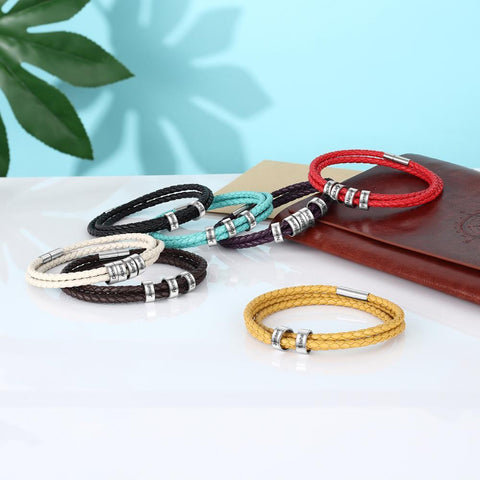 You also have more customization options with charms. You can choose different metals, materials, colors, and even add gemstones to the charms.
Have interest? Jechic provide a full section where you can learn more about custom bracelets. Click here to know everything about custom bracelets.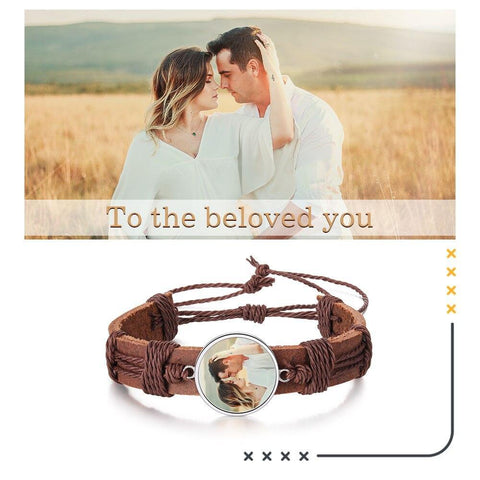 ---