Show Your Lover How Much She Means To You- Christmas Jewelry For Her
This year, more than ever, show your lover how much she means to you with a personalized gift for the holidays. Show the woman you care about how much she is valued. Let her near or far know that she is on your mind with a piece celebrating special unbreakable bonds between family, friends and love. Jechic have selected our best tips for the Christmas gift idea for your beloved her, which will make this holiday an unforgettable experience.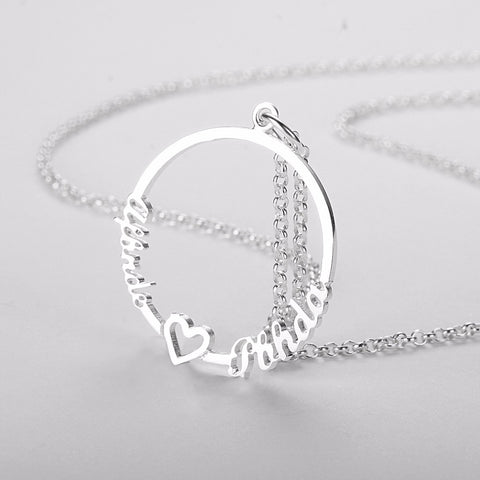 THE FULL CIRCLE
The circle pendant chain should symbolize an eternal circle. This necklace is also known as Linda. Linda means "beautiful" in Portuguese and Spanish. A woman is the best symbolization for beauty because she is able to care for, create, transform and thus close a circle. This beautiful piece consists of two engraved names that can be personalized as you wish. The necklace includes a cutey sweet heart, it enables one to feel happy and full of energy.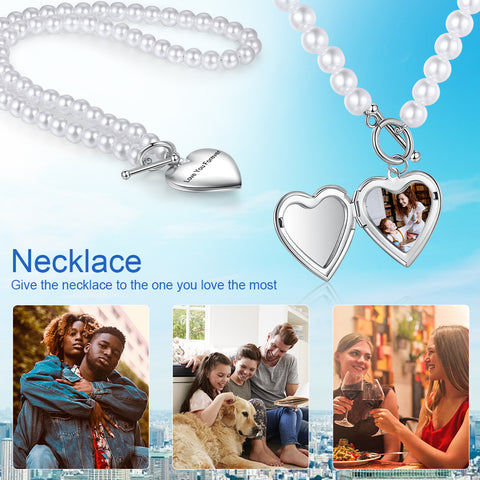 A TIMELESS BOND
The heart shape photo locket necklace was created with a unique and fascinating story. It is made up of a heart shape locket that symbolize the treasure past, present and future. This design represents strength and the rarity and enchantment of pure true love. Just as it is tradition to customize a locket with personalized inscriptions that represent the bond between the bride and groom, customizing special messages can make your necklace even more meaningful and allow love to be celebrated in that special way. Give meaning to this piece with the names of mom's children or mom and dad.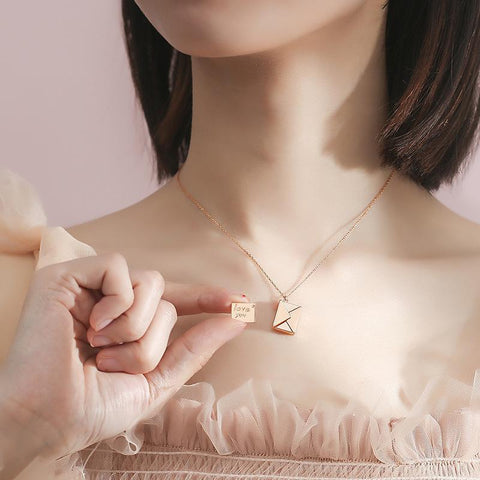 DIMENSIONAL LOVE
Inspired by a true love story, the love letter envelope chain represents complete creative freedom. Like a writer who sits down to begin a novel - the excitement of the first blank white page - you are the creator of your own love story, created by your personal expression and special memories. You are free to put whatever you want in your necklace, your apply for confession. The result is a fascinating piece to treasure. With up to four sides to customize, you can express your love in all dimensions with this necklace for her for Christmas.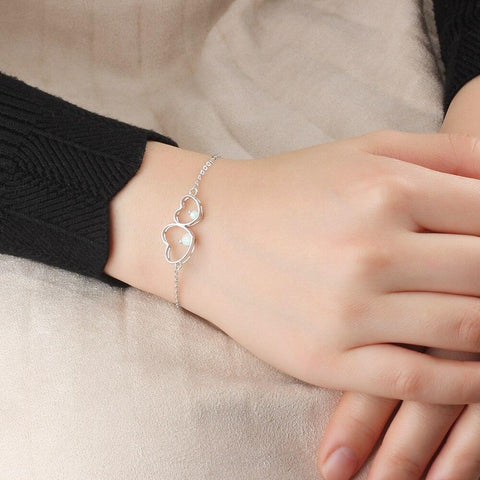 THE MISSING LINK
The link bracelet with pendant is the missing link you've always been looking for. This piece is a wonderful gift as it is personalized by you and her leaves a personal piece that she will cherish forever. With two heart charm and two smaller exquisite beads, it's definitely a perfect gift that she will surely love.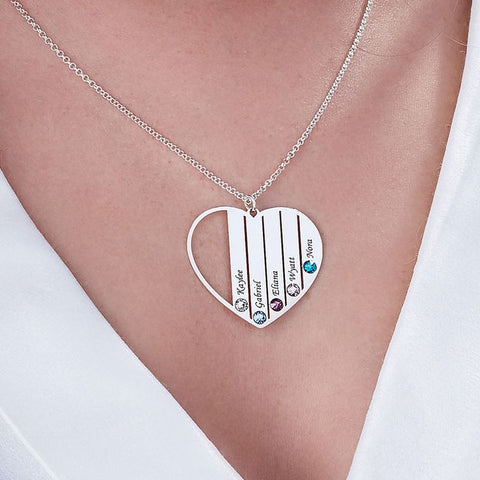 TOGETHER EVERY STEP ON THE WAY
The heart charm birthstone necklace design began with the vision of the very strong and undeniable bond of true love, and from there this piece was born. Layer by layer, the necklace represents every individual love story, be it with a partner, best friends or family members. What makes this necklace so meaningful and special? No matter when or where you are, your loved ones will always be with you every step of the way. When she wears this necklace she will feel like she is wearing a part of her heart!
---